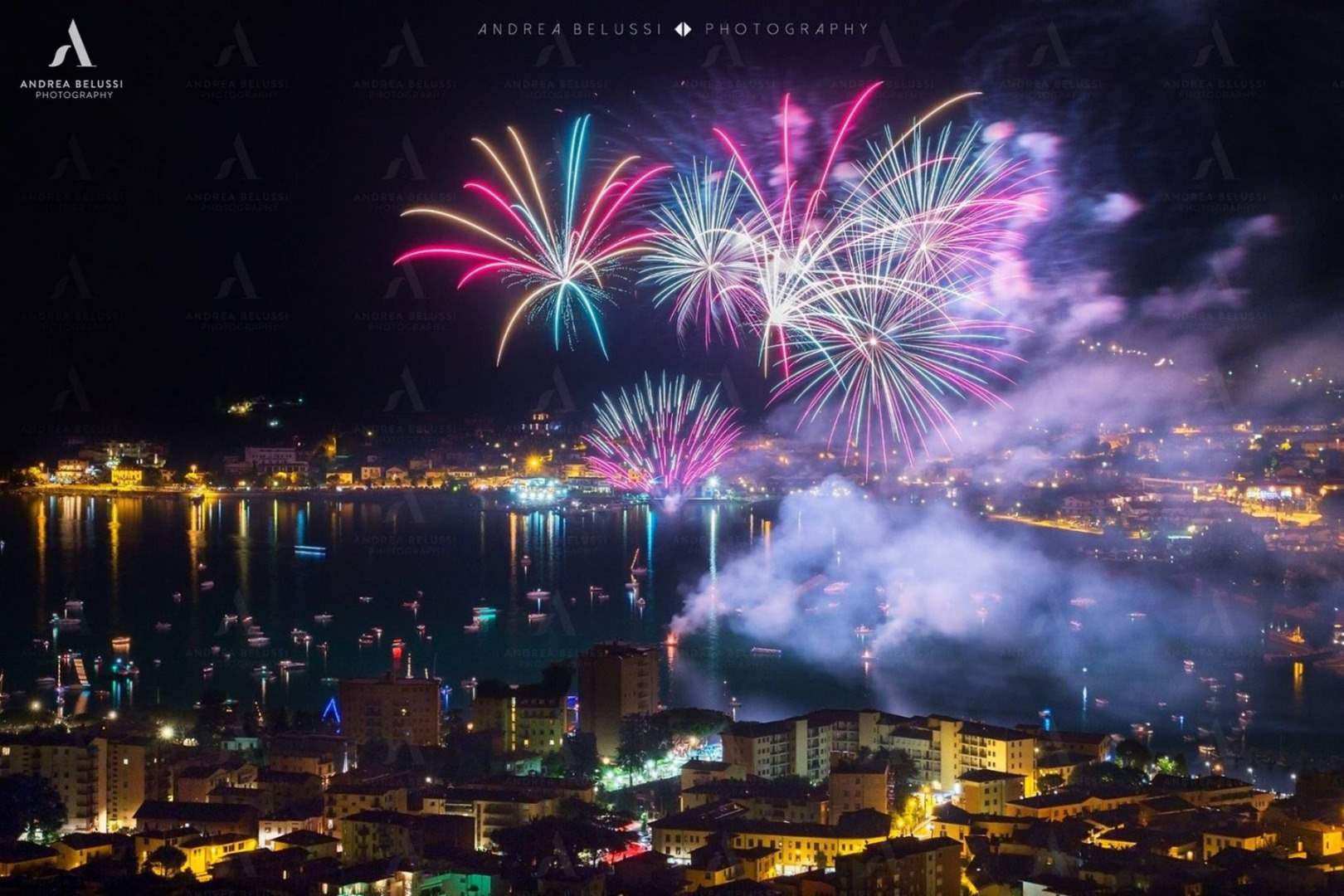 The Procession of the Madonna of Stella Maris accompanied by illuminated boats is an appointment now in its 52nd edition, celebrated punctually on the third Saturday of July, this year on July 16, 2022, with the nocturnal procession on the lake of the Statue of the Madonna, a wooden Fantoni school which is usually found in the church of the same name located in a picturesque position on the lake shore along the state road to Predore.
The boat carrying the statue is preceded by many illuminated boats, which dress this religious appointment with color.
The evening ends with an exciting fireworks display that offers the magic of artistic creations that illuminate the night blue of the sky and the darkness of the lake in color.