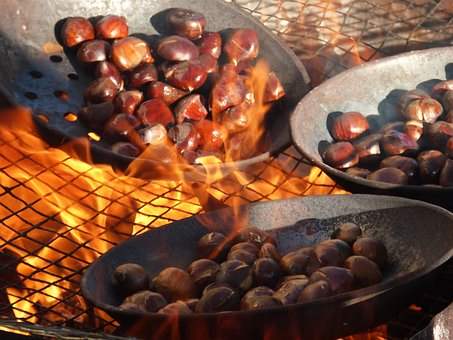 From Friday 6 to Sunday 8 October 2023, in Predore, at the Lido Porto Ponecla there will be the 60th CHESTNUT FESTIVAL, with entertainment and kitchen service.

PLAN:
Friday 6 October
9.00 pm: Dance evening with "Italian Tribute"
Saturday 7 October
8.30 pm: Dancing evening with "Standard Orchestra"
11.00 pm: Fireworks show
Sunday 8 October
12.30 pm: lunch with spiedo and polenta by reservation (registrations by Wednesday 4 October at Guity in via Roma 3, Predore)
3.30 pm: Parade through the town accompanied by the "FENEGRÒ" flag-wavers and the children of the F. Faccanoni nursery school (during the parade the kitchen and bar service will remain closed)
4.30 pm: Face painting and dancing entertainment
8.30 pm: Dancing evening with "All you can beat"
10.30pm: Prize subscription draw

Every evening Bar and Kitchen service – Tombola
Free inflatables for children on Saturday and Sunday
The party will take place in a covered area.

For information regarding lunch on Sunday 8th contact Laura at: +39 345 4980281
The Chestnut Festival is organized by the "La Mezza Torre" Group of the Predore Youth Tourist Centre.
60ª Sagra della Castagna